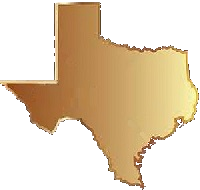 City of Tyler
Sewer Improvements Creek Crossing Replacement
Low Bid:
A.E. Shull & Co
$340,862.00
Liberty City, Tx.
Liberty City Water Supply Corporation

Sanitary Sewer Gravity Main

Low Bid: Horton Excavating, LLC Lufkin, TX $462,890.00
Orange, Tx

Sabine River Authority

Bid Package 3.01 - Temporary Site Power Installation
Award Jefferson Electric

Bid Package 3.02 – Pipeline Pre-cast Materials Only
Award:Forterra Pipe and Precast and Rural Pipe & Supply

Bid Package 3.04 - Pump Station Sheet Pile Installation
Award:MB Western Industrial Contracting

Bid Package 3.05 - Pipeline Dewatering at Borings and Tunnels
Award:Terrafirma Earth Technologies, Ltd

Bid Package 3.06 - Pipeline Borings and Tunneling
Award: AR Daniel Construction Services, Inc.

Huntsville, Tx
Texas Dept of Criminal Justice
Check and Gate Valves Solicitation ID: IT944443
4-Star Hose & Supply Dallas, Tx $13,040.00 Full Award
Jasper Tx
CITY OF JASPER Sewer Improvements

Horton Excavating Lufkin, TX BASE BID $186,071.00 ADDITIVE ALTERNATE BID $15,680.00

Huntsville, Tx
Texas Dept of Criminal Justice
PLUMBING PARTS Solicitation ID: IT939512
Secure Detention Products Canyon Lake, CA $43,600.00 Full Award

Plumbing Parts Solicitation ID: IT936368
Marks Plumbing Parts Fort Worth, Texas $17,875.60 Full Award

Plumbing Parts Solicitation ID: IT943934
Simba Industries Grapevine, Texas $26,657.66 Full Award

Retrofit Plumbing System Solicitation ID: IT937617
I-CON Systems, Inc Oviedo, Florida $86,7094.57 Full Award

HVAC Unit Replacement Solicitation ID: IT935757
Earth Power A/C and Heat Inc Spring, Tx $111,800.00 Full Award