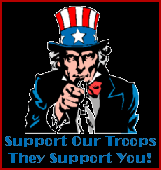 For best view Curser over window after starting player, select full screen
Coastie in Viral Video Who Jumped on Drug-Running Sub Will Get Award
That Coast Guardsman who banged on the hatch of a semi-submersible to catch a couple of alleged cartel drug runners in a viral video is now up for an award, the top enlisted Coast Guardsman said Wednesday.


"We will definitely recognize that person" with an appropriate award, said Master Chief Petty Officer of the Coast Guard Jason Vanderhaven.


The incident took place June 17, 2019, in the Eastern Pacific when two rigid-hulled inflatables from the Coast Guard Cutter Munro, out of Alameda, California, caught up to the semi-submersible.


The capture of the semi-submersible was one of 14 interdictions carried out by the Munro and two other cutters off the coasts of Mexico and Central and South America between May and July 2019, according to the Coast Guard.
The interdictions resulted in the confiscation of "39,000 pounds of cocaine and 933 pounds of marijuana, worth a combined estimated total of $569 million," according to the service.
Report: VA Abandoned More Than 200,000 Incomplete Vets' Health Care Applications
16 Jul 2019
Military.com | By Patricia Kime
A well-known whistleblower at the Department of Veterans Affairs is charging that the agency has purged thousands of veterans' pending health care applications, leaving them without the benefits they have earned.
Scott Davis, a VA employee who testified before Congress in 2015 on problems at the VA Health Eligibility Center in Atlanta, wrote in an op-ed in The Washington Examiner in May that the department has deleted more than 200,000 incomplete applications after failing to help resolve them.

Davis said the VA has not sufficiently notified affected veterans on the status of their applications. He also said it has not been proactive in obtaining accurate contact information for the veterans through the Internal Revenue Service or Social Security Administration.
"Instead, the agency has chosen a policy of sending a single notification letter for pending applications, despite knowing that 25% of the letters mailed to veterans are returned or placed on hold due to bad address information in the enrollment system," Davis wrote.

The Atlanta Journal Constitution (AJC) reported Monday that the VA has abandoned 208,272 applications from veterans for health care services, saying they were missing required data and information and were a year old or more.

By law, according to the VA, the department must deem incomplete applications as "closed or abandoned" after one year. The VA notifies patients of their incomplete status by mail and then, when it closes an application, sends them a follow-up letter to reapply.

But Davis said the department should initiate an outreach campaign to reach affected veterans before closing the application.

In 2015, Davis revealed that the VA's Health Eligibility Center had a backlog of nearly 800,000 health care applications, including 245,000 from veterans who were deceased, having died after filing an application and before receiving a response.

Following an uproar from veterans advocates and members of Congress, the VA said it would notify veterans of their incomplete applications and extend the enrollment application for a year. After a year, the files are to be closed.

According to AJC, the backlog of pending applications was 317,157 in April, down from 886,045 last year.

Davis said, with the current backlog, veterans are denied access to health care benefits at a "rate of 5,000 new pending health care applications per month."

"This purge flies in the face of the previous guidance provided by lawmakers. On March 3, 2017, Senate and House Veterans Affairs committee members sent a joint letter to the VA, instructing the agency to delay its plans to purge these records. The committees wanted the VA to send new letters to veterans, informing them of their application status," Davis said.

In a rebuttal to Davis's op-ed, VA officials said the VA Office of Inspector General reviewed the letters and confirmed that the department sent correct correspondence to veterans. The department also "regularly reaches out to veterans both via letter and by phone call. This fiscal year alone, VA has made over 200,000 call attempts to veterans with pending applications," a VA official told Military.com.

"VA does not rely on a single notification letter to veterans. VA issues multiple letters and attempts to contact each veteran up to six times through a combination of letters and phone," the VA official said in a statement.

VA officials took issue with Davis' use of the word "purged." They also said veterans have not been denied benefits.

"VA has not 'purged' any applications. VA will continue closing incomplete applications in accordance with the law," the official stated. "VA encourages veterans to contact the Health Eligibility Center for assistance in completing their enrollment in VA."

Veterans also can go online at VA.gov, inquire in person at a VA medical center or call 1-877-222-8387 to ask about health care benefits and enrollment.

-- Patricia Kime can be reached at Patricia.Kime@Military.com. Follow her on Twitter at @patriciakime.

Should Low-Income Military Families Get a Food Allowance? White House Says No
18 Jul 2019

Military.com | By Patricia Kime
Erika Tebbens remembers her early years as a Navy wife, struggling to make ends meet at a new duty station near pricey Seattle.
College educated but unable to find a full-time job in her field, she settled into work as a part-time bank teller and, when she became pregnant, began worrying how the family would make ends meet.

"A civilian co-worker of mine informed me we would probably qualify for the Women, Infants and Children (WIC) program. ... I was honestly shocked. I did not think that any military family in our country would [need to] apply for any type of government assistance," she said.

Tebbens and her new baby qualified for WIC. But later, unable to afford child care, the couple decided she would reduce her hours to one day a week so they could swap parental duties. With bills mounting, she applied for the Supplemental Nutrition Assistance Program, or SNAP, but was denied.

Tebbens is one of several advocates pushing to help military families in financial straits, supporting a proposed bill that would furnish a basic needs allowance for service members whose gross household income does not exceed 130% of the federal poverty guidelines.

The provision -- in the House's version of the fiscal 2020 defense policy bill -- would provide a monthly allowance for military families equal to 130% of the federal poverty guidelines minus the service member's gross income (not counting any allowances) divided by 12.

The Trump administration has already weighed in, taking issue with the advocates' characterization of the situation as well as a need for the bill. In a statement released July 9, the White House said it "strongly objected" to the provision because service members "receive appropriate compensation already."

"Most junior enlisted members receive pay that is between the 95th and 99th percentiles relative to their private-sector peers," Office of Management and Budget officials wrote in a statement of administrative policy on the House National Defense Authorization bill, H.R. 2500.

But Tebbens and others say the money doesn't always go far enough.

"When I reluctantly applied for SNAP, I was incredibly embarrassed that I was even having to apply," Tebbens said in a phone call Wednesday with reporters on food insecurity in the U.S. military. "Then when they told me that I didn't qualify because they were counting our housing allowance as part of the earned income, all I remember next was just sobbing."

For an E-4 with several years in the military, a spouse and two children, the proposed benefit would be roughly $234 a month.

The amount is intended to be used for food, diapers, clothing, toiletries -- any essential need.

"The basic needs allowance really is an allowance to do exactly what it says, help with basic needs, a plus-up to the base pay for service members who are at or below 130% of the federal poverty line. We are talking very low pay," said Josh Protas, vice president for public policy at MAZON: A Jewish Response to Hunger.

An E-4 with dependents living in the San Diego area makes about $5,270 a month, including the housing allowance, which accounts for nearly half the amount.

An NBC News report published July 12 found that, during the 2018-19 school year, a third of 6,500 children who attend Defense Department-run schools on military bases in the United States were eligible for free or reduced lunches. At Fort Stewart, Georgia, 65 percent were eligible.

According to a 2016 Government Accountability Office report, more than 23,000 active-duty troops used SNAP, once known as food stamps, in 2013.

Rep. Susan Davis, D-California, says these figures don't adequately capture the extent of "food insecurity" in the military because many members are deemed ineligible for benefits because their housing and subsistence allowances are counted as income.

"San Diego has a high cost of living. ... Young service members and their families must resort to assistance from the four community food pantries in the region," said Davis, sponsor of the legislation.

"Our nation's service members are willing to fight and die for our country, and we should be providing them with the funds and resources necessary to ensure that they can feed their families," said co-sponsor Rep. Don Young, R-Alaska, in a statement read by Protas.

The DoD requires its members to take financial literacy training, but Young said the department's emphasis on the courses when families are struggling is "insulting and condescending."

"It does nothing to help. ... If anything, their response has helped exacerbate this problem by keeping the barriers of shame and stigma to assistance intact," he said.

The Senate's version of the defense bill contains no basic needs allowance provision, setting up a debate over the measure between the chambers. The conference already is expected to be contentious, with the Democrat-led House and Republican Senate sparring over the bill's total -- the House bill allows $733 billion for defense spending in fiscal 2020 while the Senate allots $750 billion -- as well as the content.

The House's version contains a number of liberal personnel provisions that will likely meet opposition in the conservative Senate.

The basic needs legislative proposal also does not include any suggestions for covering its cost.

"It's something that should be a priority in Congress. They should identify the funds to pay for this, because if this issue doesn't get resolved, it's the families themselves who are paying the price," Protas said.

Tebbens expressed hope the basic needs allowance measure will make it through, calling it a bipartisan issue.

"We simply must do better for our military families, and I really hope that we can get this path," she said.

Editor's Note: This article has been corrected to properly attribute quotes to Rep. Don Young, R-Alaska.

-- Patricia Kime can be reached at Patricia.Kime@Military.com. Follow her on Twitter at @patriciakime.